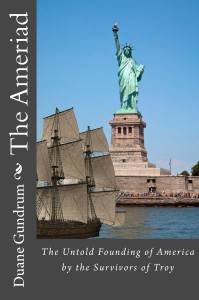 From September 21 to September 25, The Ameriad is available free on Amazon Kindle. This will be the last time it goes free as I will be removing it from Kindle Select after this promotion (so I can sell it on the Nook and other e-readers).
If you like it, please leave an Amazon review. It would be greatly appreciated as reviews seem to be really hard to come by these days.
Get it here: Amazon Kindle Version.