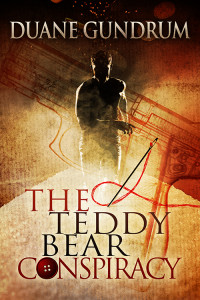 My novel, The Teddy Bear Conspiracy, which is going to be released in December, is available for free as a contest giveaway on Goodreads. To enter, go here.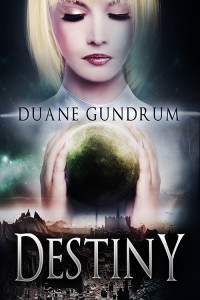 Destiny, my science fiction/fantasy novel, which takes place mostly on the planet Reagul (which might be recognized from the upcoming series The Tales of Reagul, which will be released early next year as a three part epic), has been given a new cover and blurb. Here's the blurb:
The mission was well-planned and intricately carried out. They were going to assassinate the Emperor of Earth. Everything went according to plan. Except one thing.

They failed.

Now on the run from the Empire's elite guard, Eden System Commander Yeager finds himself on an escape trajectory with a young ensign in his care. Little does he know that this ensign, Laura Bontein, is the reason why Eden is at war with the Empire.

Laura may also be the most powerful being in the galaxy.

They escape to Reagul, a planet in its middle ages and somehow responsible for keeping the emperor alive. Here, Laura begins to discover that Reagul has been planning for her arrival for thousands of years.

Little by little, Laura begins to suspect that her own people, the lost outpost of the Zeus Colonies, may have ties to Reagul going back to the Roman Empire. As the rumors and legends begin to mirror the actions of Laura and Yeager, she begins to believe her arrival on Reagul may have more than a solitary purpose.

It may be her destiny.
Destiny can be found on Amazon (and also in paperback):
Here
.