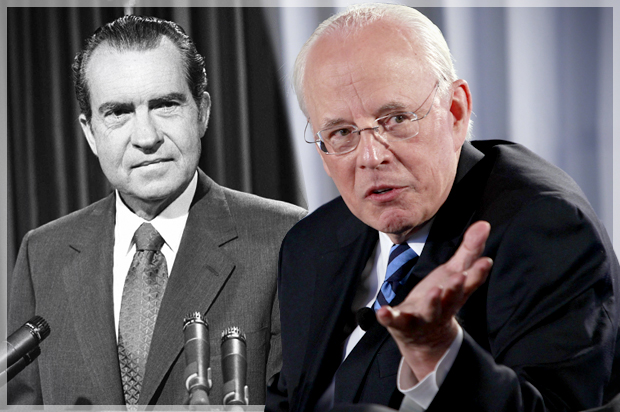 A photograph was published today for an article on Salon.com, in which John Dean is shown in the picture with President Richard M. Nixon. Until this time, photographs of Nixon were often shown in either color or in black and white. However, when this photograph was published, an interesting dichotomy was shown: Dean was in color, and Nixon was in black and white. Yes, long has it been suspected that President Nixon was in reality a black and white individual, someone without any color whatsoever. This picture may have proved just that.
Fortunately for us, the person who published this photo didn't realize the mistake he or she was making in accidentally forgetting to photoshop either of the two people in this photo. But now, we finally know the truth. Richard Nixon was, in fact, a black and white person.
Our country was spared horrible circumstances when he resigned early because there's no telling what might have happened if his black and white ways were allowed to continue in a world that needed color.