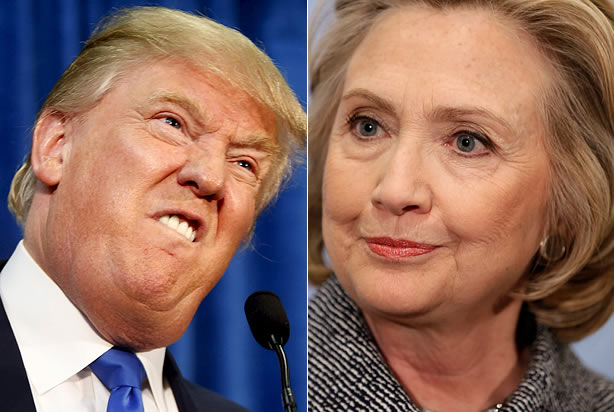 I don't know if anyone else has noticed this, but I'm getting really sick and tired of media portrayals of political people that include unflattering pictures of the politician, mainly because the publication responsible for the article doesn't like the politician. I don't mean a one-off picture here and there, but I mean EVERY media outlet using the same image over and over again because it's the worst picture of the politician they can find. Like the one I've included with this post. I hate this picture. I'm sure Donald Trump hates this picture. Yet, media outlets that hate Donald Trump continue to use it nonstop. I imagine we're going to see several thousand uses of it during this upcoming election.
There are a couple they've been using of Hillary as well. Mostly they are the ones that show her laughing as she's pointing at something. She needs to stop doing that because I have yet to see a flattering picture of her doing that. Ever. But at the same time, media outlets need to STOP USING THOSE PICTURES. I could understand if the article is about the picture, but they never are. It's usually an irrelevant connection (meaning, no connection) but they use it because it makes the politician look stupid.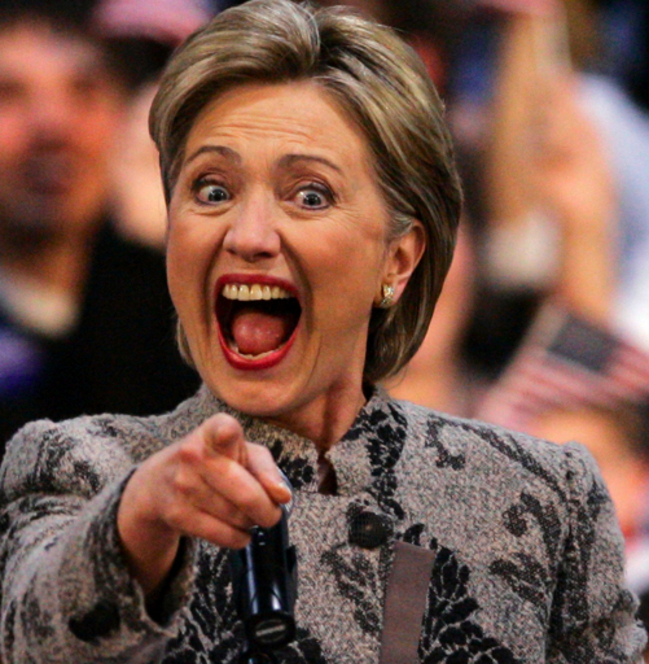 Please stop doing it. NOW!